GTmetrix alternative
Get more tests, Field Testing, and CrUX reports for less
Go from one-off to fully automated testing and monitoring of your website's performance. Set up notifications, reduce downtime, and help the planet while you are at it.
PageVitals helps me monitor multiple pages on a site over time to track more realistic Lighthouse scores instead of just tracking in isolation at the site's launch. We are also able to see which pages need to be reviewed and improved.
Daniel R.

★★★★★
Synthetic vs. Field testing
Synthetic testing allows you to get an idea of how your website performs depending on server locations, whereas Field testing allows you to measure your site's performance as it's experienced in the wild.
Filter and segment your reports to get to the bottom of slow website performance.
Try out Field Testing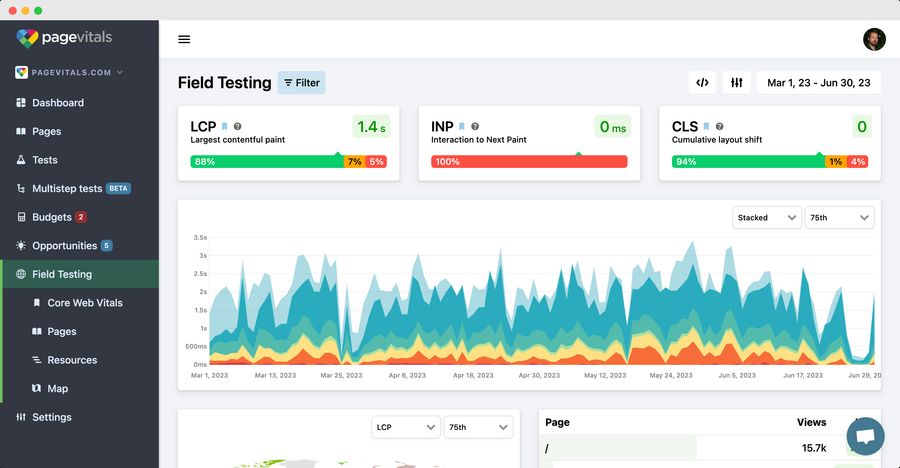 Want to take PageVitals for a spin?
Page speed monitoring and alerting for your website. Get daily Lighthouse reports for all your pages. No installation needed.
Start my free trial